ERGONOMICS & DESIGN FOR LIVE MUSIC INDUSTRY WE HELP ARTISTS TO JUMP FROM STUDIO TO STAGE AND BRING SHOWS TO A MAGICAL DIMENSION
PARIS, FRANCE
Programming
 We use Ableton Live, Max for Live and MIDI to program reliable playback or processing sessions. 
Live FX Processing
We develop hardware or software solutions to process and automate FX in real time.
Ergonomics
We build reliable racks and rigs that are convenient to tour with. It can be Instruments, MIDI or technical rigs as well.
Show Design
We place our expertise to the service of the artists and make sure they get the best performance on stage. From musical direction to technical stuff.
Content Creation
Sound design or re-arrangements for concert purpose. 
Scenography
We always try to get the most visual setup as possible. We sometimes design décors to get the most aesthetic stage, and bring show to a magical dimension.
WHO WE ARE
WE ARE CLEMENT DAQUIN & RAPHAEL JEANNE, ALSO KNOWN AS ALB.
BAND MATES IN ALB SINCE 2012, CLEMENT DAQUIN & RAPHAEL JEANNE ARE CONVINCED THAT PERFORMING ON STAGE SHOUDN'T BE RESTRAINED BY "HOW TO" TECHNICAL QUESTIONS OR BY SUPERFLUOUS GESTURE.
TOUT L'UNIVERS WAS BORN TO HELP ARTISTS TO BRIDGE FROM STUDIO TO STAGE AND BLOW SPONTANEITY INTO COMPUTER AIDED PERFORMING AND BRING MAGIC BACK ON STAGE.
Generating New Ideas. Solving Big Problems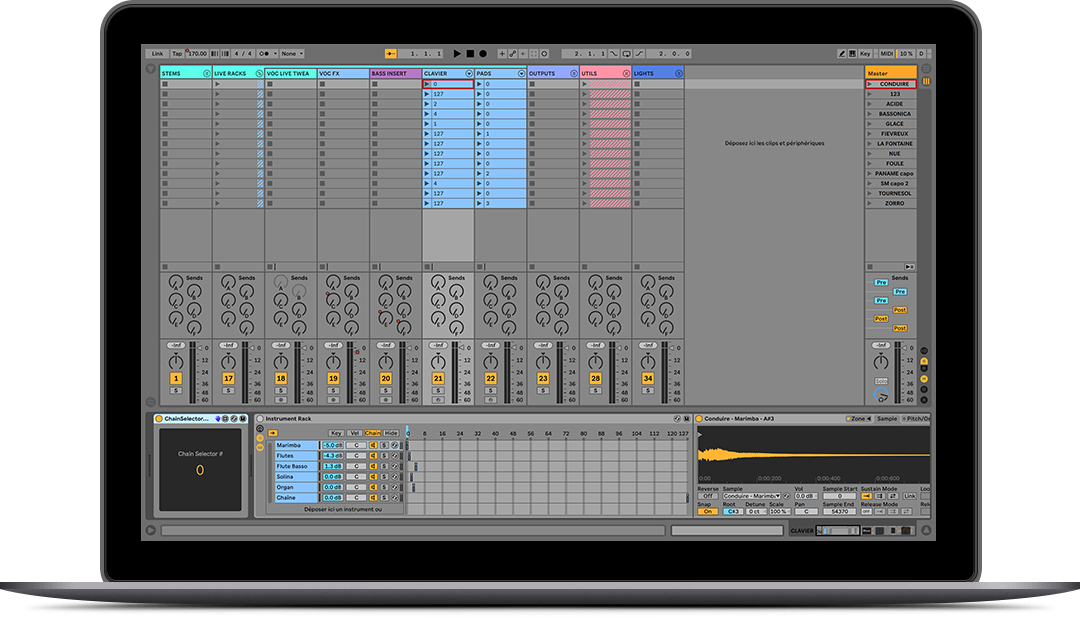 SINCE 2020, TOUT L'UNIVERS IS

Let's Start Something new
Say Hello! TOUT L'UNIVERS
2 RUE MARIE BENOIST
75012 PARIS